handmade | local | vegan | cruelty-free
exclusively made for reuzi
Welcome to reuzi
We are a hub for environmental living and awareness.
Our aim is to raise awareness on the environmental problems posed by single-use materials while making the solutions accessible, and empowering people like you & I to be part of the change.
reuzi exists in both the real and virtual worlds, with pop-ups, some very exciting in-store concessions and a busy online presence.
Check out our wide range of carefully selected products as well as wide range of masterclasses and other staff engagement & strategic services created for the greater good of our planet.
give the gift of choice
reuzi gift cards
Want to give a reuzi gift that will work for anyone and create zero waste? Our Gift Cards are here and ready for you!
Our Gift Cards are sent via email - they are virtual, plastic-free cards! You can decide whether to send it directly to someone or to send it to yourself so you can forward it along.
shop now
our services
strategy & comms
Our founder, Pat Kane, provides strategic advice on business sustainability, staff engagement programmes as well as a wide range of masterclasses for those looking to inspire individuals and teams.
Book your discovery call today - let's build future-proof businesses together.
Get in touch
discover reuzi bars
reset your personal care routine
We are delighted to introduce you to our range of personal care bars!
You can now shop our own shampoo, conditioner, body wash and face wash bars.
Carefully formulated by our team and produced right here in Ireland, our bars will help you ditch plastic bottles for good!
Learn more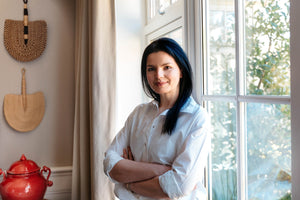 Pat's Essentials
How I started on my minimal waste journey

natural | lowtox | Irish
Shop her favourites